Your figurines, t-shirts, mailcards and MP3s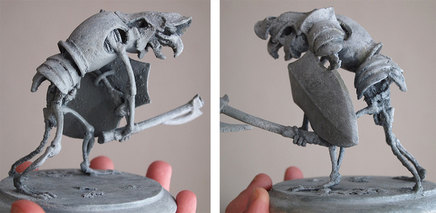 Hello everyone! Today I've started sending emails to all of you whose donation qualifies for the extended alpha trailer music by Jeremiah Pena. The email contains the link to download the MP3 file. So if you haven't received this email (it mentions "Ghost of a Tale" in the subject), please check your junk mail folder to see if the message wasn't filtered by mistake.
If however you have not received the email, then please wait for 24 hours to allow for potential technical delays on the server side. Then send me a private message (through Indiegogo) with your email address and let me know you haven't received my email.
So far the only mail delivery error I got (out of the hundreds of sent emails) is for the following address:[email protected] (name of the carrier hidden). The server says "Boite du destinataire archivee". So if you are Maxouel, then please contact me with an email address where you can be reached!
Also, within the next couple of weeks I will send an email to all of you who are scheduled to receive post-cards, T-shirts and/or figurines. In this email I will ask for you to confirm your postal mailing address, or let me know if you do not require any perks. In the case of T-shirts I will ask as well for the size of your liking.  Finally here's a better look at the petrified rat figurine. I'm still fairly busy preparing the perks and believe me, I am very eager to go back to work on the game full-time!