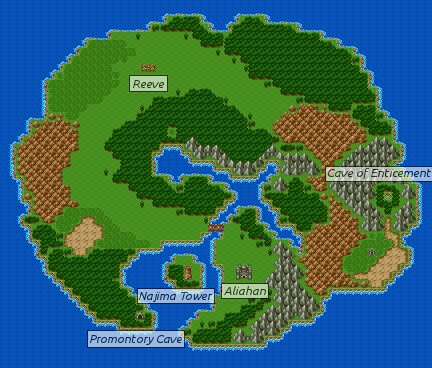 We have only had small hints at some of the "spaces" that the game takes place in, so it is hard to know truly what the feel of the finished game would be. But I figured it might be good to discuss, and ask questions, about what kind of spaces the players would like or hate for the game.
Specifically the difference between a "mouse hole" type space (fairly small, confined and compact) vs wide open sprawling spaces.
As an example, looking at the first alpha video's for GoaT, we saw the hero mouse on the beach, and you could see for quite a distance in almost every direction, which makes the game look and feel "massive" and is why a lot of people compared it to the vast open world of Skyrim. Now we know the game is not going to be as big or epic as Skyrim, it has been explained many times. We have also seen some design images in Seith's blog for dungeon type levels, which are naturally more confined, limited spaces. But How large or complex should an area really be?
I know there was a lot of pushback and disappointment when the current Gen releases of Final Fantasy hit because the areas you traversed felt too linear and "walking from point a to b" with none of the vast wide open spaces of previous games.
At the same time when a game tries to be too "open" it can result in players getting lost, losing their sense of purpose and plot if not done right. Even in games like The Last of US , some of the areas you traverse can be large and it gets confusing where you should go and what you should do (luckily they did add a "helper" that points you if you linger for too long). I actually found some of the larger areas of Ico difficult because of the limitations of leaving your companion unattended for too long (which hindered you exploring and experimenting).
I'm also going to post a link to one of the recent "Sessler's Something" talks, where he discusses game size and the good and bad of them. It kind of inspired this thread, but is a good look at some of the gamer's attitudes nowadays.
http://www.youtube.com/watch?v=8nGYFSRz1kg
So what do you think? Should the game have fairly small, tight but interesting and hard to navigate areas, larger complex areas with multiple routes and the possibility to get lost, or much bigger, open environments where the player has to just guess what to do to get from point a to b? If possible, cite games you really enjoyed for the level/environment design. I am also thinking both conceptually ( how you think of and enjoy the act of navigating the area) as well as perceptually (how you see the area and whether it SEEMS larger and complex, or fairly narrow and straightforward). Even in a fairly small room, you can perceptually "get lost" if the room is full of tall bookshelves and you have to navigate it quickly to find something.
Keep in mind this is just discussion amongst us, I am sure Seith already has a style and design in mind. I'm just curious what folk prefer in their games.