Seith wrote:Sushi is da best!
Yum!

Last week was the Songkran festival, which is kind of the equivalent of a family Christmas for Thai people... though it involves throwing water for the week, hot weather and no Santa Claus.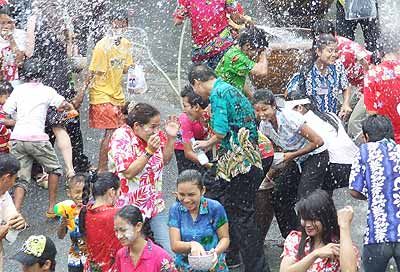 Anyway, I was in eastern Thailand for the festival, close to the border of Cambodia. We drove past a bunch of roadside stalls selling very exotic stuff like dried frogs, crickets, etc. So I tried a cooked flying ant and silkworm... both eaten whole... antennae, wings, legs and all

The ant was ok... lightly salted and spiced... quite small and dry, tasting just of the spices (which is probably a good thing). The silkworm was more, let's say, large and uniquely flavored...

Terrific experience! But one - of either - in a lifetime is plenty for me