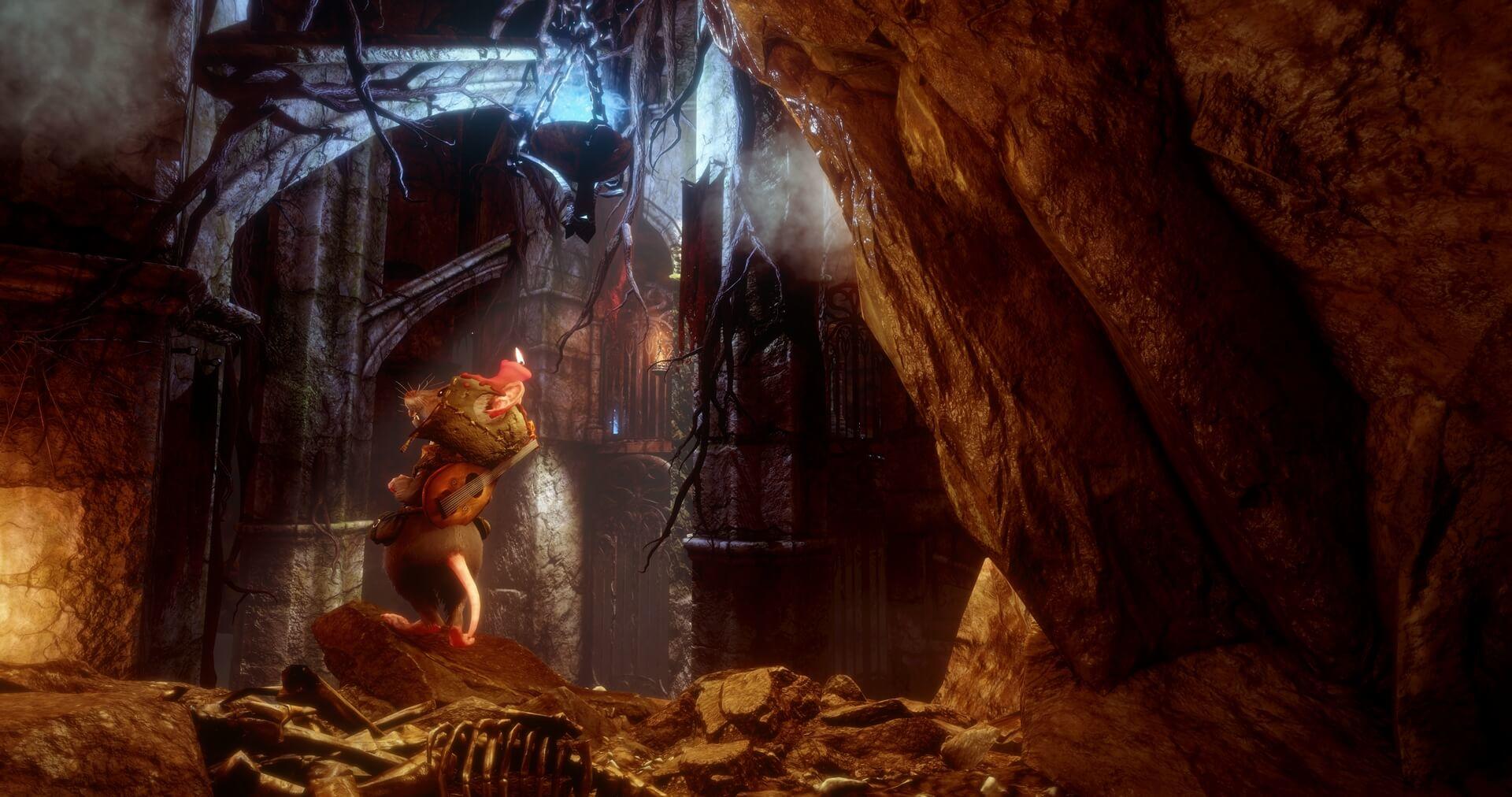 New location! New quests!
Welcome all! Today I'm very happy because I get to talk about new content added to the early access! 🙂
Indeed we've opened up a new location: the Northern Slopes (along with the old armory) but we also worked a lot on the existing Far Tower area. Not only is the location much prettier to look at (thanks to many new assets) but there's actually stuff to do there now!
Here's a lighting test for the time-of-day system which is recorded in the new area:
We've added 5 new quests to the existing 28, which brings us to a tally of 33 quests available in the early access version. The new quests range from quite easy to much more involved.
Furthermore we introduce a couple of new gameplay mechanics: among which are the "brisance kegs". Those are in effect a sort of exploding barrel/nitroglycerin. They are heavy items which Tilo can grab and move anywhere within a certain distance.
And that's what makes them special: every time Tilo takes a step the brisance bar fills up a little until it fills up completely and as you guessed… the whole thing goes ka-boom! So better not let that happen.
But that's not all: the brisance is sensitive to shocks so Tilo can also throw projectiles at it to blow it up at a distance.
Conversely, Tilo can light up the fuse of the brisance kegs (using his candlestick or fire steel) to create a delayed explosion. Which will prove very handy throughout the rest of the game, against some enemies and also as a way to affect the environment.
In this update we have added new shortcuts for you to discover, making traveling from one part of Dwindling Heights to another even more enjoyable.
Besides the usual helping of bug fixes you'll also find long-time requested features like a brightness slider, an LOD slider (for people with powerful machine who just want the game to look as good as possible) and a way to sort the inventory clothing items by costume and/or body parts.
And by the way just to give you some hints: the new quests can be accessed by talking to Faustus, visiting the garden and exploring the far tower area (mind your steps).
The guards now have new attack sounds (coupled with camera shakes when Tilo gets hit) so they overall feel more threatening. Some of them now wear greaves, which means that they won't slip down on a grease jar anymore.
You can think of it as a rock/paper/scissors situation: some guards wear a helmet so you can't knock them down with a bottle but they could slip and fall on a grease jar, while some others have no head protection but they wear greaves, etc… So you have to choose the right tool for the right situation.
The map system has also been improved in that the markers that appear on it now visually indicate if the items they refer to are located above or below Tilo's current position.
Story-wise you can also pick up more roses in the world, which in turn will let you learn more about Tilo and Merra's story.
Anyway there are too many things to mention here so I encourage you to read the detailed release notes.
With this update we are nearing the 60% of publicly available content. One thing to keep in mind about the whole process is we only publish things when they are ready. In other words out of the remaining 40% about half is already created and the other half is well on the way. Of course for now the "non-public" content is only reachable by us developers and alpha testers. But boy do we have some beautiful things in store for you! 🙂
To illustrate this point, here's a screenshot of Tilo exploring the catacombs (which are not open to the public yet)…
In terms of availability this update can be downloaded on Steam today, then in a couple of days on GOG and finally (barring any unforeseen troubles) on the Xbox One before the end of the month.
Update on August 18: The new build is now available on Steam, GOG and the Xbox One store!
As usual, don't hesitate to leave your questions and suggestions in the comments below! See you in the next update! 🙂