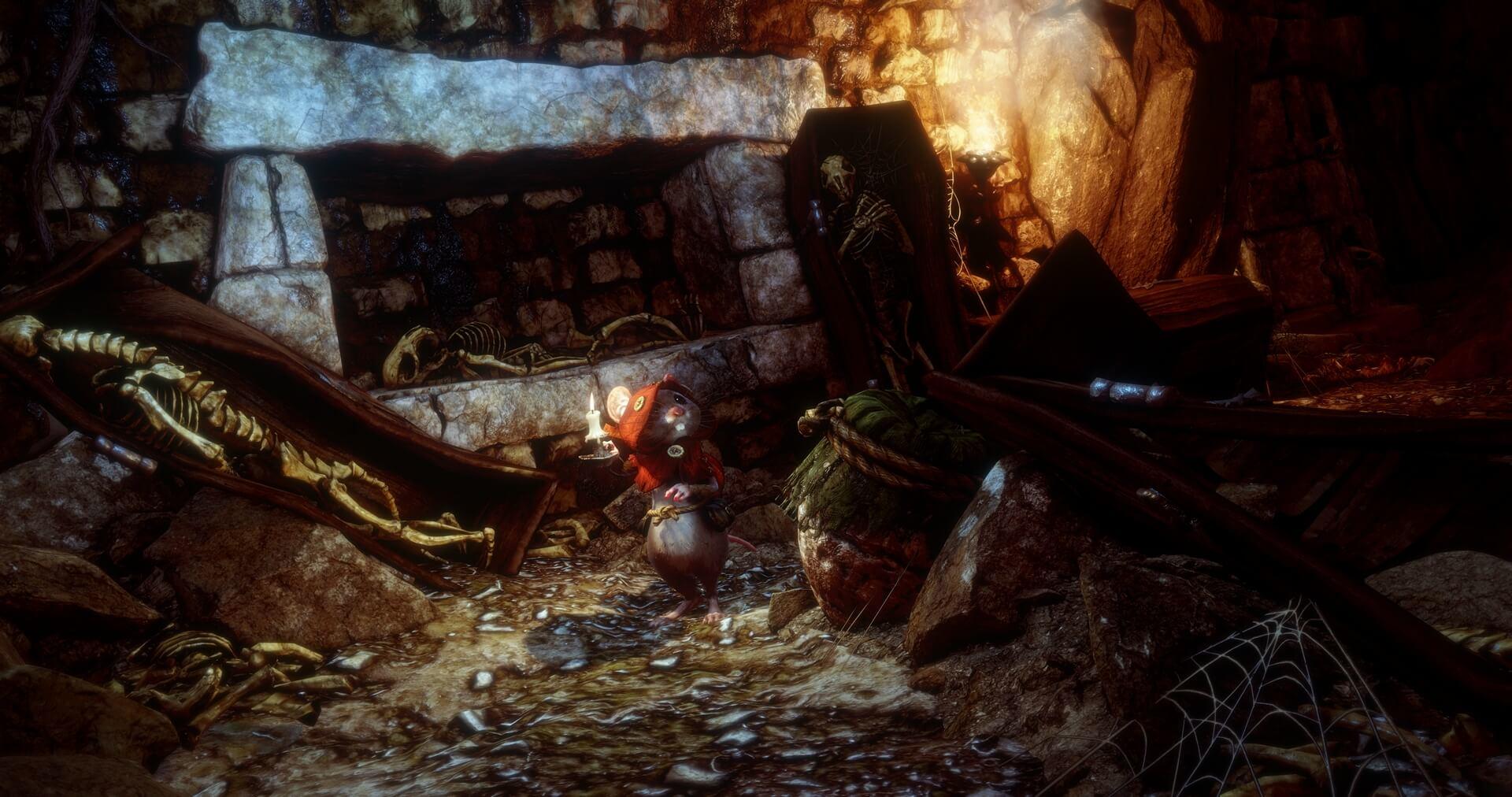 Xbox One and PS4 release date locked! Soundtrack available!
Welcome everyone! This is going to be a short update as there's still a lot of things to prepare!
To start, we've discovered that coordinating a synchronized release between us (a microscopic studio), a console-porting studio, Microsoft and Sony is quite a challenge and as a result we've had to push the console release date by a couple of weeks. We were hoping to release before the end of the month but we've finally set the official date to Tuesday March 12th.
That was necessary in order to get review codes before the release day and incidentally it will also mark the anniversary of the PC release.
Here's the PS4 trailer to whet your appetite, supported by the dulcet tones of Mathieu's composition (with a little help from the London Symphony Orchestra):
The PS4 Pro and Xbox One X will benefit from improved textures and higher resolution (compared to the basic PS4 and Xbox One). Framerate will still target 30fps on all platforms.
Let me also remind you that if you want to get Ghost of a Tale on Xbox One you can still do so at a lower price ($19.99) right now while the game is still in Preview. The price will get aligned with the PC and PS4 versions (at $24.99) when the final version gets released.
To the often-asked question of "Are you going to release the game on Switch?" the answer is still a fairly non-committal: "We would love to"… 🙂
Now I mentioned music earlier and here's a news that I know a lot of people were waiting for (myself included). I'm obviously speaking of the…
Original Game Soundtrack
I am extremely proud to announce the long-awaited release of Ghost of a Tale's original soundtrack. It contains all of the game's tracks composed by Jeremiah Pena, Containher and Mathieu Alvado. It represents more than an hour of truly outstanding music (36 tracks to be precise) and you can get it right now for $7 on Bandcamp at this address.
Of course if you backed us up at the "Bold" level (or higher) during the Indiegogo crowdfunding campaign you can get it for free. All you need to do is send us an email at crowdfunding@ghostofatale.com from the address you used to pledge during the campaign (that last part is important) and we'll send you a code to access the album free of charge on Bandcamp.
If everything goes well you'll be playing Ghost of a Tale on your favorite home console in a little more than three weeks. Wish us luck! 🙂