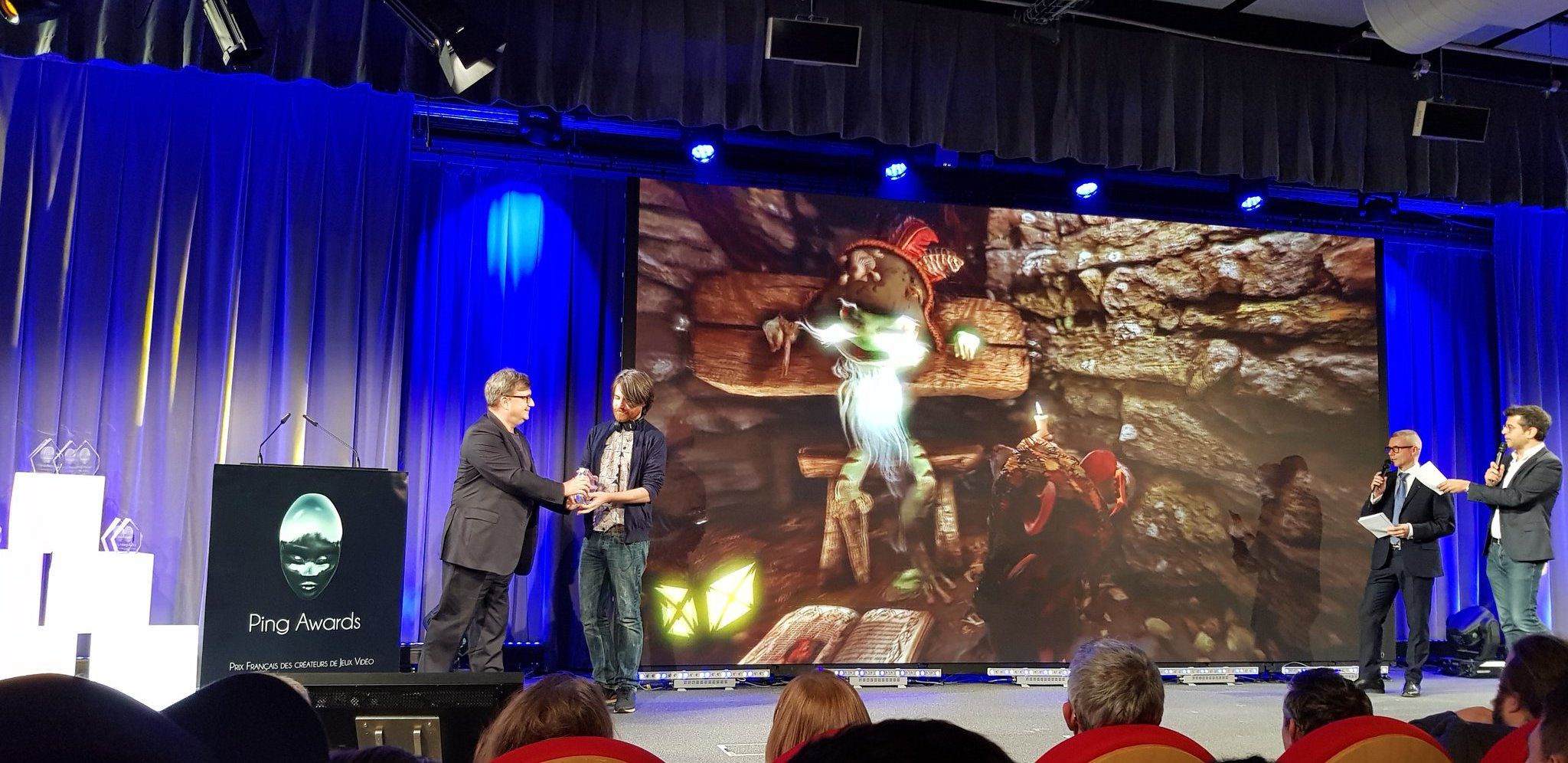 New website! Simultaneous Xbox One & PS4 release!
Welcome to the new Ghost of a Tale website! 🙂
In addition to being faster than the old one (and better organized) we also have a brand new forum. The main site and the forum are unified, so you can use your forum user name and password to post comments on new updates such as this one.
In the Development section of the gallery you'll find a lot of information regarding the creation of Ghost of a Tale, with behind-the-scenes looks at game-design and development. This information was put together by Paul and contains drawings and notes that haven't been published on the site yet.
We've updated our entire Media page as well, where you'll be able to browse screenshots, videos, illustrations, fan art, etc.
(Note: Since the paint is still fresh a few hiccups are to be expected, so please bear with us in the event of technical difficulties)
Best indie Game Award:
I'm proud to announce that Ghost of a Tale has received the Ping Award for Best Indie Game of 2018 (along with the Best Graphics in a Indie Game award) at the end of the Paris Games Week!
It genuinely is heartwarming to be recognized for the hard work we've put into the game. As you know it's been a long and arduous journey but we've learned a lot along the way!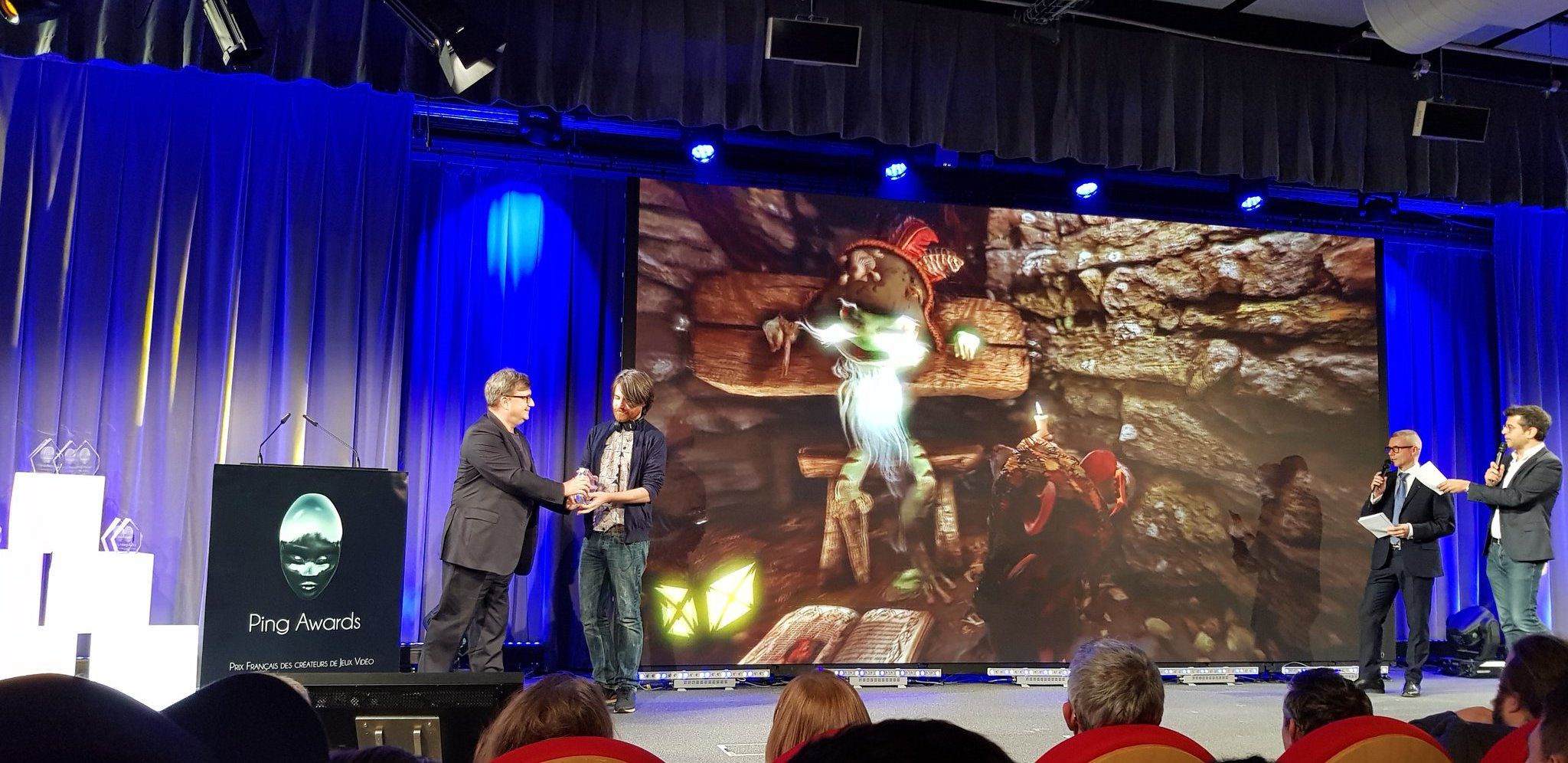 Xbox One and PS4 release:
Following a discussion with our distributor we've been made aware that releasing the Xbox One version of Ghost of a Tale smack in the middle of the holiday's season is Not a Good Idea™. That is unless we want it to go totally unnoticed.
Important semantic point here: a distributor is a partner who is paid by a developer to make a game available on as many platforms, worldwide, as possible. A publisher actually finances and drives a game's development, and as a result can impose its rules (likely dictated by marketing considerations). It often owns the final game's intellectual property and sometimes owns the developer itself.
Now as you all know we don't have a publisher. By choice. Which means we're absolutely independent and as such we can do pretty much what we want. However we're still capable of recognizing sound advice when we hear one!
In parallel with this we have also been informed that the PlayStation 4 version of the game will be ready towards the beginning of the year, for a potential release in February.
So the decision was straight-forward: We will do a simultaneous console release of Ghost of a Tale on Xbox One and PS4 in February.
This way we'll stand a much better chance at getting noticed by the specialized websites, which at this point is exactly what the game needs.
Papercraft contest:
Speaking of console release… As we did once in the past, we are today announcing a paper model contest to win free copies of Ghost of a Tale on consoles!
The papercraft pdf document was lovingly prepared by Paul (he also created the Tilo one from the previous contest). Here's how it should look like when you're done: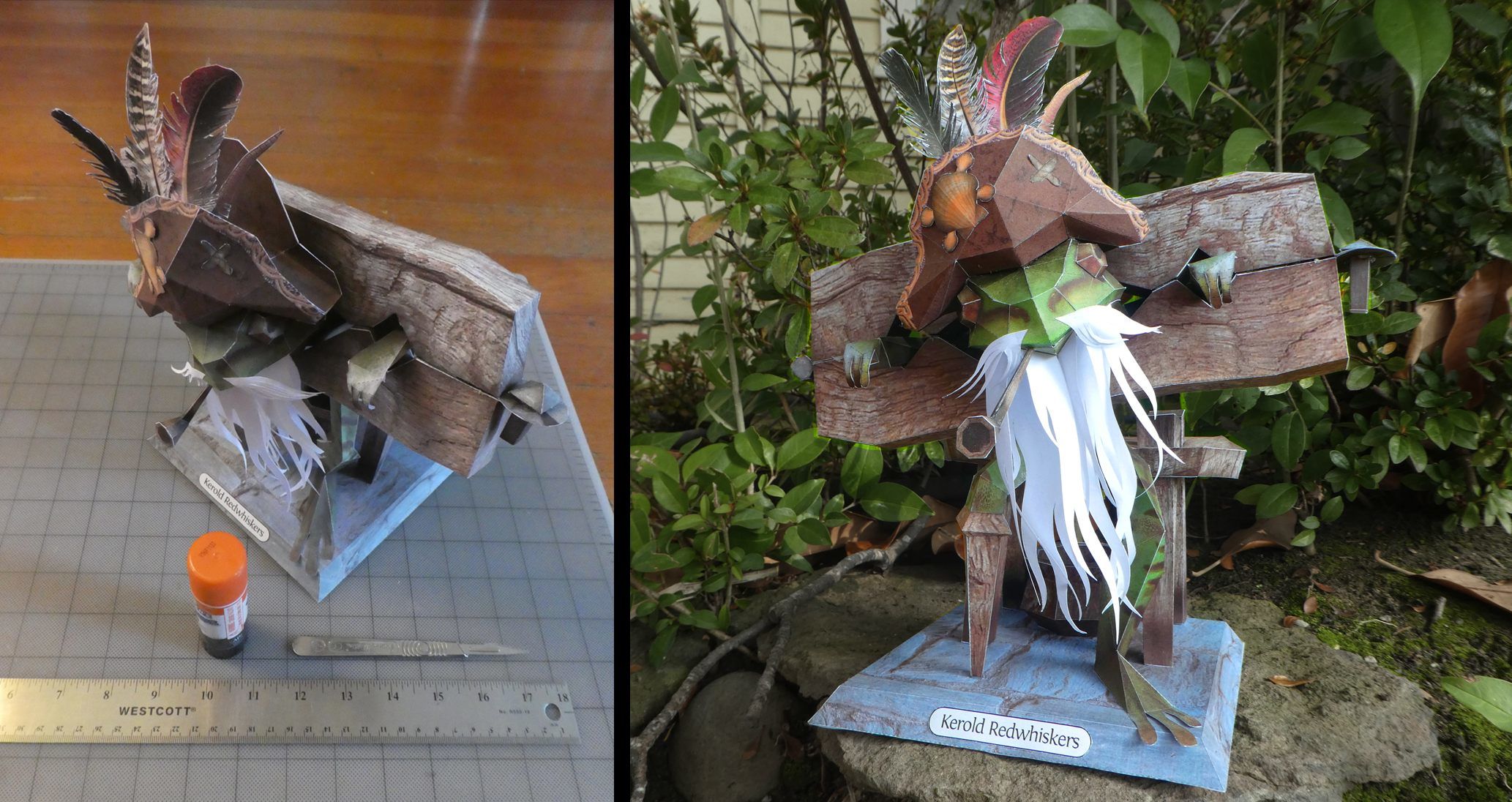 All you have to do is build good old Kerold here, then put him in situation and snap a couple of pictures. You can then post your pictures in this thread.
The first 20 persons to post pictures of their very own paper Kerold will later on receive (via email) a key code to download Ghost of a Tale on their favorite console (Xbox One or PS4)!
Ghost of a Tale soundtrack:
We get from time to time requests regarding the game's original soundtrack, so let me address this: it is our intention to put together all of the game's tracks (composed by Jeremiah Pena and Mathieu Alvado) into an official OST which will be available on this site. We can't give any date or pricing yet, but know that it is in the plans!
Finally I'll leave you with the link to the Steam page of Ghost of a Tale, where you can now nominate the game (and/or us) for a Steam award if you wish so.
And on that note… see you in the next update! 🙂