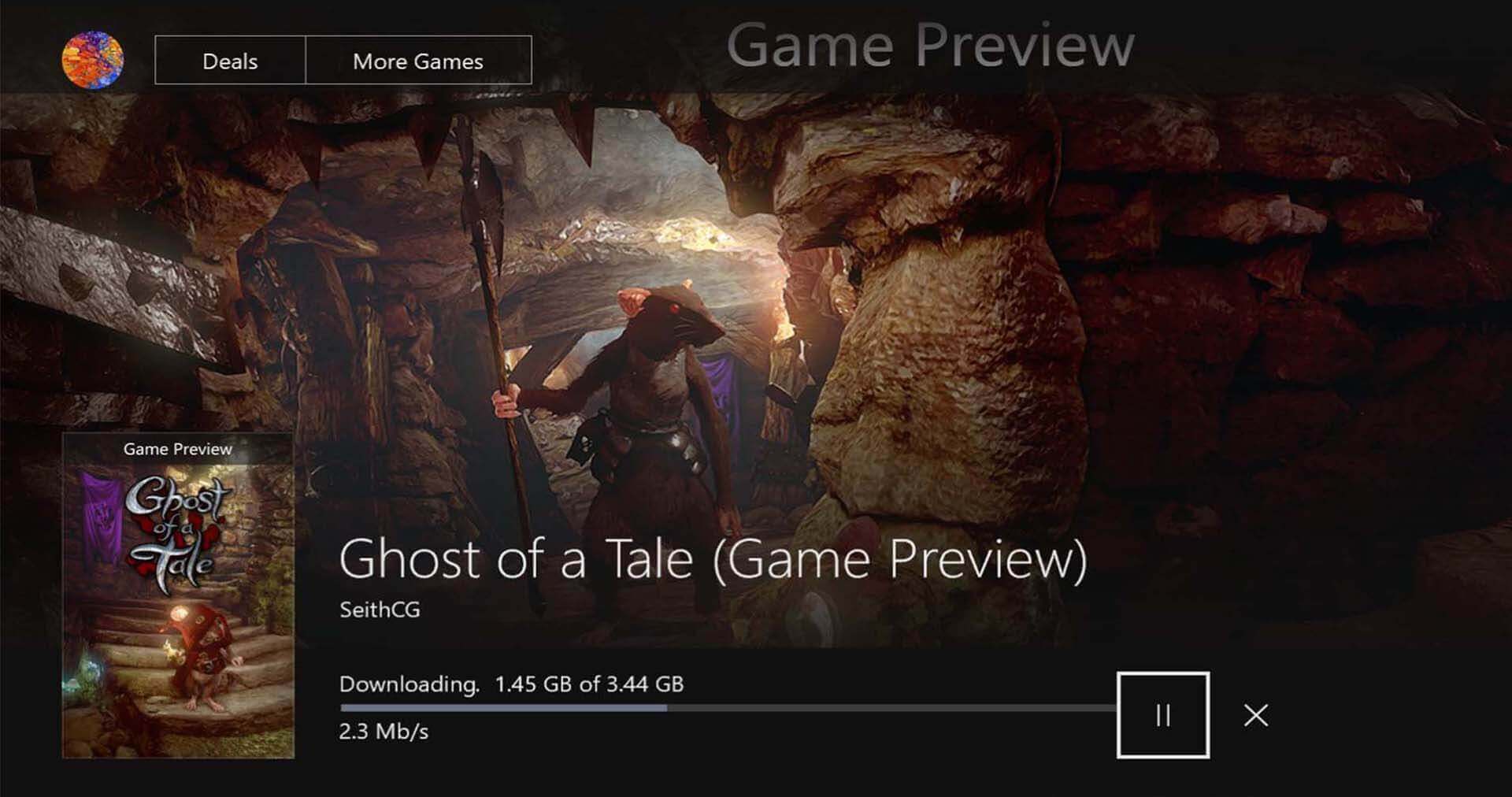 Ghost of a Tale launches on Xbox One Game Preview!!
Hello all! In this special update I would like to officially welcome our new Xbox One players!
Ghost of a Tale has indeed landed on the Xbox One store (in the Game Preview section) today, Friday June 30th.
Note: if you backed the game during the Indiegogo campaign and you would like to receive an Xbox One token then please send us a message at: contact@ghostofatale.com from the email address you used during the campaign (that's important!).
What does "Game Preview" mean?
It is the equivalent of early access on PC: the game is released in a work-in-progress state. In the case of Ghost of a Tale that means the game is roughly 45% complete. When the game is finalized it will include more locations, enemies, NPC, quests, etc…
It also means that as players you get to influence the game's development by giving us feedback and reporting bugs. And because the game is not finished yet it is of course sold at a lower price than the final version.
Obviously, when the final version arrives your Preview version will get upgraded at no additional cost to you.
Regarding the build that is currently available on the Xbox store:
Update: The new build is live, as well as the free one hour trial! You can now experience Ghost of a Tale on Xbox One as we intended from the beginning.
Unfortunately we didn't manage to upload the latest build on the servers in time for the launch so what you'll get at first is an older build (4.0). Since then we have fixed dozens of bugs (both large and small), vastly improved the visuals (textures, lighting, shaders, models, etc…) and done a big optimization pass (framerate stability).
The new build (4.35) should become available as soon as Microsoft can disseminate it to its servers. Which we hope will be done in a few hours.
On a technical note: if you buy the game at launch today, please wait for the game to finish downloading entirely before you press the "Launch" button. If you press it as soon as it appears (roughly at 25% of download progress) then the game probably won't even start or will freeze before you can start playing.
It's no big deal though, you'll just have to quit the game and simply wait for the download to complete. Then you'll be able to launch it again and everything will be fine.
Please don't hesitate to post your suggestions/technical issues on our forums.
We hope you'll enjoy your stay in Dwindling Heights Keep!  🙂